Windrunners - Legendary Footwear
Description
Edit
Shoes attuned for running upon the wind itself. Run in a straight line to soar through the air.
Windrunning:

After moving in a straight line for 3 steps, you will become able to Glide in the same direction.
Trash value of 60 gold.
The Glide buff lasts for as long as you're moving in the same direction. Once you stop moving or take any other action, the buff will wear off.

The buff wears off before taking action, but after moving. For this reason, using the Glide spell while windrunning over a pit kills you because casting the spell counts as an action.

You won't get the extra stats if you already have the Glide buff from casting the spell of the same name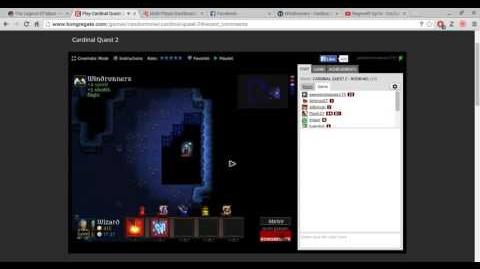 Ad blocker interference detected!
Wikia is a free-to-use site that makes money from advertising. We have a modified experience for viewers using ad blockers

Wikia is not accessible if you've made further modifications. Remove the custom ad blocker rule(s) and the page will load as expected.