---
Cardinal Quest 2 is a rogue-like RPG with hack-n-slash elements developed by Ruari "randomnine" O'Sullivan for desktop and mobile devices. You can find his dev blog here. The game is currently available on Kongregate, the iOS App Store, the Google Play Store, and Steam.
Want to help out the wiki? This guide has lots of accurate information about Cardinal Quest 2 to pull from. Just copy and paste as you please.
---
Latest Versions
Edit
Skills & Passives

Edit
Items & Equipment

Edit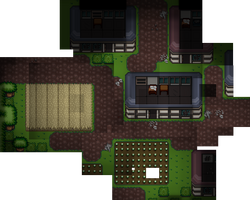 Overview by class: See Class Comparisons.
Latest Activity

Edit
Which is your favorite type of skill?
Who is your favourite character?
Ad blocker interference detected!
Wikia is a free-to-use site that makes money from advertising. We have a modified experience for viewers using ad blockers

Wikia is not accessible if you've made further modifications. Remove the custom ad blocker rule(s) and the page will load as expected.